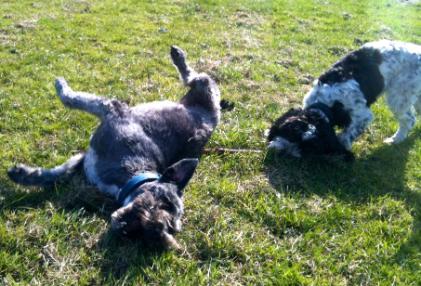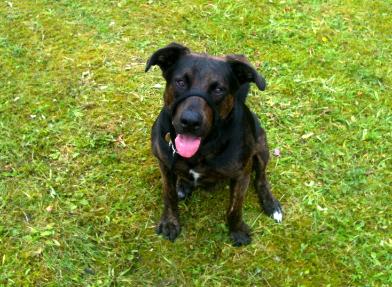 Free Initial Visit.
Fully Insured.
CRB Checked.
No Late Cancellation Fees.


Welcome to See A Man About A Dog. My name is Jason: Dog Walker & Pet Sitter.
This is my introduction, isn't it? That all important first impression? This is where I should say that dogs are beloved members of the family, but I won't. You already know that. That's why you're here, looking for someone to walk your pet / friend / companion or look after them while you're away.
I prefer to keep things short and sweet. There's no way of knowing if I'm the right dog walker for you until I meet you and your pet. I've been walking dogs professionally for three years now, having turned a lifelong love of dogs into a full time career. I provide a friendly, reliable service, treating dog(s) as individuals with a unique personality; because they are! Once again, a dog owner will already know this!
Never walked as part of a group, your pet will be given 100% care and attention at all times. This may be beneficial, depending on the character, temperament and background of your pet. I treat every walk as different, because every dog is different. It all depends on the dog's mood.
Do we want to walk?
Do we want to run?
Shall we play with other dogs, or is it all about *Me* time?
The less said about squirrels, the better!
Based in South Manchester, current clients live in Hulme, Moss Side, Trafford, Chorlton, Sale, Didsbury, Salford and Northenden.
A pet sitting service is also provided for those who wish their pet(s) to be cared for in the comfort and familiarity of their own home, rather than go in kennels.
Feel free to contact me if you wish to hear more about this service.
<a class="twitter-timeline" href="https://twitter.com/Jason_Kilroy" data-widget-id="310695783286575104">Tweets by @Jason_Kilroy</a>
<script>!function(d,s,id){var js,fjs=d.getElementsByTagName(s)[0];if(!d.getElementById(id)){js=d.createElement(s);js.id=id;js.src="//platform.twitter.com/widgets.js";fjs.parentNode.insertBefore(js,fjs);}}(document,"script","twitter-wjs");</script>